Japan Halal Foundation was established in 2015 in association with Assalaam Foundation and Assalaam Masjid in Okachimachi, Tokyo.
JHF is a nonprofit organization whose aim is to spread the idea of HALAL in Japan, providing knowledge and resources to Japanese communities. For that purpose, any surplus we gain in our business would be danated to Islamic institutions.
JHF gives HALAL certificates for not only food factories but also small shops and restaurants for whom HALAL certification was difficult to obtain. Not only Tokyo but also from Hokkaido to Okinawa, we are hoping to expand our HALAL circle, which benefits not only local Muslims and Muslim travellers but also Japanese people.
For business owners who cannot shift their business to perfectly HALAL ones all at once, we offer two types of certification: "All HALAL / All Vegetarian HALAL" and "Food only HALAL." We, however, strictly regulate use of animal derived ingredients and alcohol.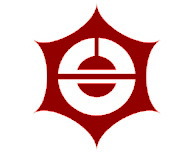 Also, in partnership with Taito City of Tokyo, we are aiming to have more HALAL business entities, starting from free consultation till the actual acquisition in order for them to accommodate local Muslims and Muslim travelers.

For more information, please contact Taito City Tourism Section (TEL 03-5246-1447).
Board Members
Chairman – Mohamed Nazeer
Director – Mufti. J. M. Anas
Other Members
Representative – Jun Zaki
Associate Professor of Graduate School of Technology, Industrial and Social Sciences, Tokushima University
JHF Shikoku Bureau Director
Affiliated Organizations: Jakim, MUI
Contact
As-Salaam Bldg.1F, 4-6-7 Taito Taito-ku Tokyo 110-0016
TEL: 050-3644-1045 / FAX: 03-5812-4101
info@japanhalal.or.jp
Banking Relationship
Tokyo Mitsubishi UFJ Bank