ORGANIZATION NAME: Japan Halal Foundation
TYPE OF ORGANIZATION: Non-profit organization
ESTABLISHED YEAR: 2015
LOCATION: As-Salaam Building, 1F, 4-6-7, Taito, Taito-ku, Tokyo, Japan 〒110-0016
CHAIRMAN: Mohamed Nazeer
CONTACT PERSON: Lafir Faslin
CONTACT DETAILS: Telephone +81-(0)50-3644-1045 / Fax +81-(0)3-5812-4101 / Email info@japanhalal.or.jp
WEBSITE: www.japanhalal.or.jp
ASSOCIATION with: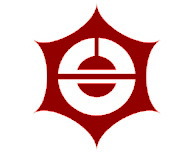 Japan Halal Foundation is associated with As-Salaam Foundation (Reference website: www.assalaamfoundation.org ) which is a prominent religious organization based on Tokyo. Also in partnership with Taito City of Tokyo, aiming to have more HALAL business entities, starting from free consultation till the actual acquisition in order for them to accommodate local Muslims and Muslim travelers. For more information, please contact Taito City Tourism Section (TEL +813-5246-1447).
ACTIVITY CONTENT
Issuing Halal certification
Japan Halal Foundation is issuing Halal certificates under two major sectors such as Product Sector for food and beverages manufacturing companies and Food Premise Sector for restaurants, hotels, catering kitchens, cafes, and coffee, bakery shops, etc.
Conducting Training
Japan Halal Foundation conducts training by experts on Halal certification for the Halal Assurance team members of the companies in order to explain about Halal concepts, Halal certification documentation, Halal auditing system, and implementing & monitoring of halal integrity of the certification.
Conducting Seminars, Exhibition and Workshops
Japan Halal Foundation conducts seminar, workshops and HalalExpo by collaborating with its stakeholders and government authorities in order to expand halal market and halal awareness in Japan.
Conducting Public Awareness Programs
Japan Halal Foundation conducts public awareness programs on Importance of Halal certification for halal conscious consumers.
CHAIRMAN
Mohamed Nazeer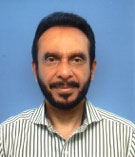 Mohamed Nazeer is well-known business man in Tokyo also he is a highly influential person among the Japanese Muslim community. He has remarkable experience in social and religious activities such as involve in Dawah, Charity activities and acts as a Chairman of As-Salaam Masjid which is one of the prominent Masjid in Tokyo and leads a team of highly and qualified experienced Muslim professionals in JHF.
Chairman of Religious Corporation As-Salaam Foundation (As-Salaam Masjid) from 2011 to present
President of Sapphire Gems Export Co., Sri Lanka from1975 to present
President of Gyokuo Sri Lanka Gems (Jewellery and Gemstones), Tokyo from 1989 to present
President of First Impression (Branch of Gyokuo Sri Lanka Gems), Tokyo from 2001 to present
Member of International Colored Gemstone Association (ICA)
Member of Jewelry Town Okachimachi, Tokyo, Japan
Food Hygiene Officer
DIRECTOR
Professor Jun Zaki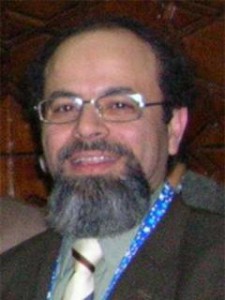 Associate Professor of Graduate School of Technology, Industrial and Social Sciences, Tokushima University. His works includes Rethinking the Role of Journalism in the International Society -Basic Outline and Theoretical Framework in the journal of Human Sciences and Arts Faculty of Integrated Arts and Sciences The University of Tokushima, Human rights in the state of Islam and Nation State and Diplomacy in Islam.
PhD in Politics March 1999 Meiji University
Professor at University of Tokushima Department of Human Sciences and Arts Faculty of Integrated Arts and Sciences,from May 2009 to March 2016
Professor at University of Tokushima Department of Integrated Arts and Sciences, University of Tokushima, April 2016 to March 2017
Professor at University of Tokushima, Department of Social Science and Science April 2017 to present
SHARIAH ADVISORY COMMITTEE MEMBERS
Japan Halal Foundation has appointed globally renowned Islamic scholars as Sharia Advisory Committee members in order to establish strong sharia board.
Rizwe Mufthi
Mufti M.I.M. Rizwe is the President of the All Ceylon Jamiyyathul Ulama and he is a highly-respected scholar from Sri Lanka.
Graduate of Jami'athul Uloomil Islamiyya, Karachi where he specialized in Islamic Jurisprudence.
Graduated MA in Arabic & Islamic Studies from the Shahaadhathul Alimiyya Examinations conducted by the Wifaqul Madarisil Arabiyya,Multan,Pakistan,which is affiliated to the Higher Education Commission of Pakistan.
Former President of the SAARC Halaal Council
Member of the Sharia Supervisory Council of the Amana Bank
Chairman of the Shari'ah Supervisory Council of Amãna Takaful PLC
Member of Sharia Boards of several Islamic Banks and Financial Institutions in Sri Lanka and Maldives.
Mufti M.I.M. Rizwe has also been selected among the 500 most influential Muslims worldwide.
Sheikh Hussain Yee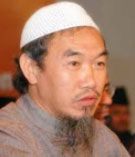 Sheikh Hussain Yee is a Malaysian national of Chinese descent, well-known international Daee and is the President of Pertubahan Al-Khaadem in Malaysia.
Founder and President, Pertubuhan Al-Khaadem, Malaysia
Advisor, World Halal Council
Counselor, PERKIM Malaysia
Seconded to Hong Kong, Director of Islamic Centre, Hong Kong
Advisor, Islamic Refugees of Cambodia (FRANCO), Paris, France
Advisor, Idrissi Islamic International School, Malaysia
Advisor, Syura Committee of the State Government of Penang, Malaysia
Advisor, Integrated Islamic School Kota Damansara, Malaysia
Mohamed Anas Mufthi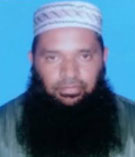 Mohamed Anas Mufthi is a Sri Lankan national, currently living in Japan and he has great experience in Japan Halal Industry
Completed graduation in Islamic Sharia Course at University of Darul Uloom Deoband, India on 1995.
Completed PhD in Hadeeth Course at University of Darul Uloom Deoband, India on 1996.
Complete PhD in iftah Course at University of Ashraful Uloom Gangoh, India on 1997.
Islamic Law teacher Rahmaniyah Arabic College, Akurana, Sri Lanka (1999-2001)
Attended training on Halal Assurance System, conducted by MUI, Indonesia
Founder & Chairman of Nusra Foundation Japan (Welfare Association)
Founder & Chairman of Halal Japan in Face book since 2013.
Ebina Masjid Fatwas Job (2001-2012)
Chief Advisor of British International School Ayase, Kanagawa, Japan
TECHNICAL EXPERTS
Mohamed Lafir Faslin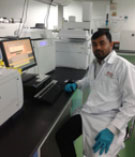 Faslin is a Food Scientist graduated from University of Peradeniya, he has wide range of experience in Halal industry from 2009 to present and attended many trainings and conferences in various countries.
Former Technical Manager at Halal Accreditation Council (HAC), Sri Lanka from 2014 to 2016.
Graduated in Food Science & Technology from University of Peradeniya
Certified Lead auditor in ISO-22000 Food Safety Management System by IRCA-UK
Lead Halal Auditor Training Course on Global Halal Management System by International Halal Integrity Alliance Ltd (IHI Alliance), sponsored via Islamic Chamber of Commerce & Industry in Regional Inspection & Certification Agency, Karachi, Pakistan
Training program on Halal Standards on Conformance Infrastructure for OIC Countries by MTCP- Malaysian Technical Cooperation Program, in Malaysia.
Halal Testing Training on Food Products conducted by Halal Science Centre, Cholalongkorn University, Thailand
Halal Certification Workshop by South African National Halal Authority, in South Africa
Training program on International Training for Auditors of Halal Certifying Bodies- MUI-Indonesian Council of Ulama, in Indonesia.
Rousselot-Pailley Guy Leandre
Guy Leaandre is a revert Muslim from France and currently living in Japan, technical advisor in Japan Halal Foundation, he has strong background on food product business also he has good technical and practical knowledge in the food production mainly vinegar, bakery products, ect.
Faculte des Lettres et Sciences Humaines de Lyon University of Arts and Social Sciences, Lyon, France.
Authorized Commercial Agent, Permit Holder, from March 1979 by Court of Commerce of Lyon, France for Food products (liquids, solids) in activity since 1979, established in Japan.
Sales representation of French foodstuffs & beverages manufactured in France and exported to Japan.
OTHER STAFF MEMBERS
Saarah Saori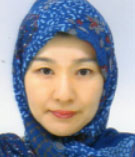 Saarah Saori plays an active role in Administration, Halal Auditing and Human Resources Management in JHF.
Undergraduate study in Food Field and Interior Field from Department of Living Science, Mejiro Gakuen College University, Tokyo Japan
Director in Religious Corporation As-Salaam Foundation (As-Salaam Masjid) from 2011 to present
Director in Gyokuo Sri Lanka Gems (Jewellery and Gemstones), Tokyo from 1996 to present
Director in First Impression (Branch of Gyokuo Sri Lanka Gems), Tokyo from 2001 to present
Food Hygiene Officer
Having experience in Halal audit from 2015 to present
Office Worker in Human Resource Department of Government Pension Investment Fund Co., Ltd from 1989 to 1996
Yuki Atalay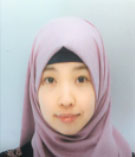 Yuki Atalay plays a major role in Halal Auditing, Communication and Clerical works in JHF.
International Muslimah Course at International Islamic University Malaysia by RISEAP
Studied Tourism at Kyushu Foreign Language Collage in Fukuoka, Japan
The Arabic Teaching Institute for Foreigners ( ATIF) in Syria
Having experience in Halal audit from 2016
ORGANIZATION CHART
MUTUAL RECOGNITION
recognized by
ACCREDITION UNDER PROCESS